I shall be around much more often now and we'll have weekly posts from me. Active promoting of our lovely commnity is much encouraged, and I urgeurgeurge all of you many members to keep posting with your favourite art! Let's share, people!

Anyway, down to business:

Franz Von Stuck is said to have been one of Hilter's favourite artists. Von Stuck's art is quite doom-and-gloomy and a lot of his paintings strongly feature religious and mythological figures but its the aesthetics of his paintings that I love most.


Salome
Wounded Amazon

Sin (One of three versions)




The Sphinx
(Do you classicists recognize what the lower panel represents?)



Inferno
Dancers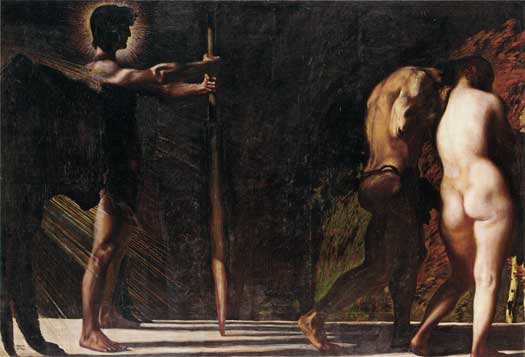 Paradise lost

Kiss of the Sphinx


Last but certainly not least is my very favourite Von Stuck painting:


Pieta



Hope you liked!
xL




EDIT: If you liked what you saw, have a gander at this extensive gallery of Von Stuck's art.